You are here
The Supreme Court, for one.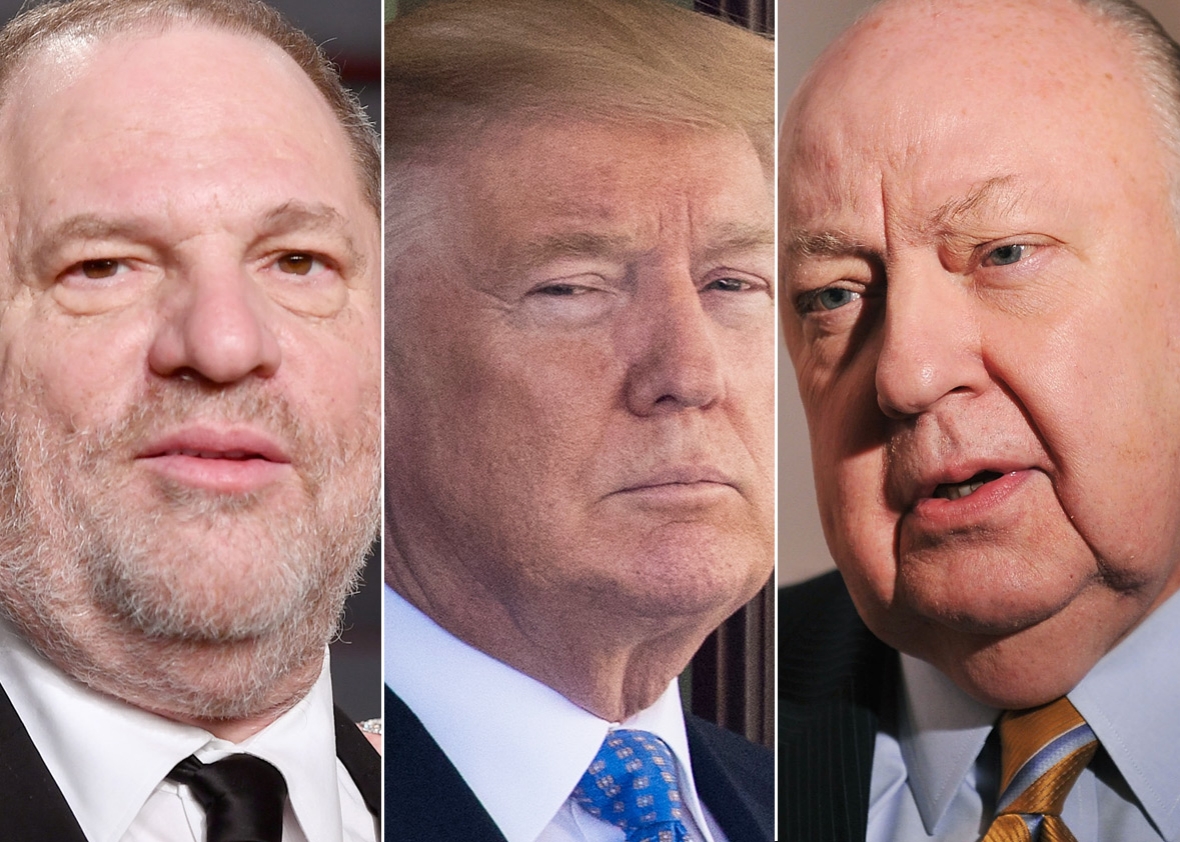 Harvey Weinstein, Donald Trump, and Roger Ailes. Pascal Le Segretain/Getty Images; Drew Angerer/Getty Images; Stephen Lovekin/Getty Images
Workplace sexual harassment has been illegal in the United States for 53 years. It still happens every day. High-profile examples abound: President Donald Trump—who has boasted of committing sexual assault—is being sued for sexually harassing a contestant on The Apprentice, one of 15 alleged victims of Trump's sexual misconduct. Hollywood mogul Harvey Weinstein has been accused of sexual assault and harassment by dozens of women. Both Roger Ailes and Bill O'Reilly were pushed out at Fox News after a flood of sexual harassment allegations. The problem is not limited to famous men or prominent workplaces. In fiscal 2016, the Equal Employment Opportunity Commission received nearly 7,000 complaints alleging sexual harassment. State agencies received thousands more. And these numbers don't begin to tell the full story: The EEOC estimates that roughly 3 out of 4 individuals who experience workplace harassment do not report it. An overwhelming majority of harassment victims are women.
Diluted civil rights laws and culturally ingrained misogyny discourage many victims from coming forward. Those who do file complaints often face an impossibly high bar to justice. These problems are not intractable. American lawmakers and employers, though, have shown little interest in surmounting them.
CONTINUES This article goes on to give an excellent analysis of how the law governing sexual harassment has been eroded by the courts.