You are here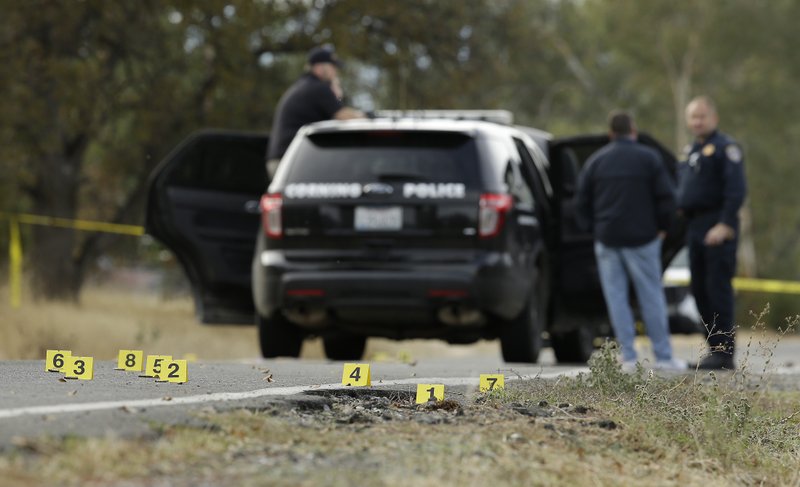 RANCHO TEHAMA RESERVE, Calif. (AP) — Police on Wednesday called the deadly shooting rampage in California a clear case of "a madman on the loose" while defending their decision not to arrest the man for previously violating a court order prohibiting him from having guns.
At a tense news conference, police conceded that neighbors had repeatedly complained about Kevin Neal firing hundreds of rounds from his house among other erratic and violent behavior.
Tehama County Assistant Sheriff Phil Johnston said authorities responded to neighbors' calls several times, but the 44-year-old Neal wouldn't open the door, so they left.
"He was not law enforcement friendly. He would not come to the door," Johnston said. "You have to understand we can't anticipate what people are going to do. We don't have a crystal ball."
In Our Opinion....
A number of journalists have chronicled the large percentage of mass shootings that have domestic violence at their core. They haven't yet clearly revealed how many of these mass shootings are so often the direct consequence of law enforcement disregard and downplaying of domestic violence and violence against women in general.
The above article begins to take a look but misses uncovering key questions. The mass shooter was charged with multiple felonies in January including assault with a deadly weapon. Why was this case still not adjucated ten months later? Where's the interview with the case prosecutor and judge who had this case languishing in court? Why was he allowed out on bail? Why was he not rearrested? Remanded to jail for violating conditions of bail? How many calls were made top police prior to his arrest in January? How many calls were made to police following his being charged in January? All this information is available to a reporter willing to do even a cursory check on public records. 
From just the few facts revealed in this article it's clear law enforcement has much to answer for in allowing this mass shooting to occur. But come on journalists, there's much more here to uncover!..........................wjc admin