You are here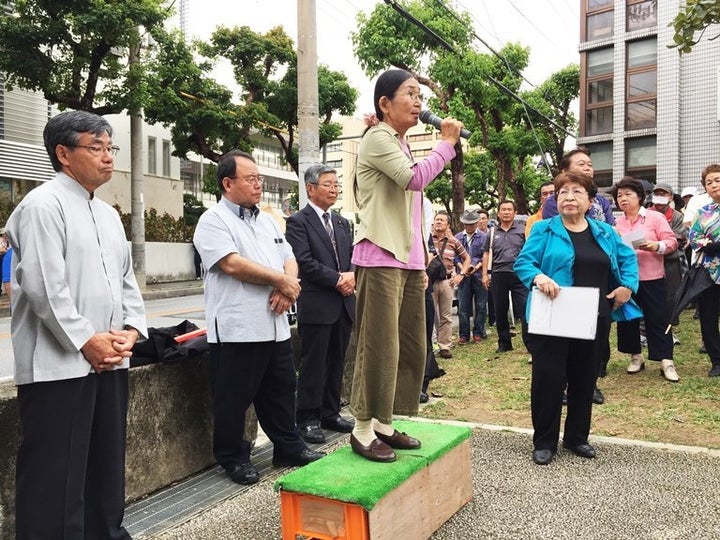 On a Japanese island famous for long life expectancies, elderly women are at the forefront of the continuing protest movement against U.S military installations.
OKINAWA, Japan – For an entire year, 60-year-old Kumiko Onaga slept in a tent across the street from a U.S. military base on Okinawa, Japan's southernmost island. In the middle of the night, when trucks carrying construction material approached at the entrance gate of the base, she jumped out of her sleeping bag and tried to block the vehicles. Then, each morning, she drove home, showered and went to work as one of her town's few women city council members.
"People know me as 'the sleeping bag councilwoman,'" Onaga says with a smile, adding that more people know her by her nickname than her real name.
Onaga and others on Okinawa have long opposed the relocation of the contentious Futenma Marine Corps base to the remote fishing village of Henoko on the northern part of the island. Part of the plan involves the construction of military runways in the coral-filled coastal waters next to the base.
"We were forced to accept these bases," says Kyoko Matayoshi, 66, who lives just over a mile from the Futenma base. She and many local residents say their biggest concerns are noise, pollution and safety.